Residential and Commercial Roofing Repair in Anne Arundel County and Surrounding Areas
With 35+ years of experience, you're in good hands!
The crew at Chesco Remodeling LLC is GAF certified and stays current on roofing products and solutions knowing homes and businesses deserve dependable service when their roof is compromised. We have years of experience to quickly diagnose the problem and put a stop to leaks right away. It's important to know, just because your roof has a leak, doesn't mean your roof is toast. With the right roof repair by our experts and a little maintenance, your roof could have many years left! We will always try to preserve the life of your existing roof before recommending a new roof replacement. Call us out today for your free inspection!
Some repairs are more urgent than others
Our team is ready to handle all your roofing needs when it comes time for a repair or replacement, and that includes 24/7 emergencies! A leak can quickly ruin your interior walls and floors, so it's important to have this fixed as soon as possible. If you find yourself in need of emergency roof tarping, then we are your crew!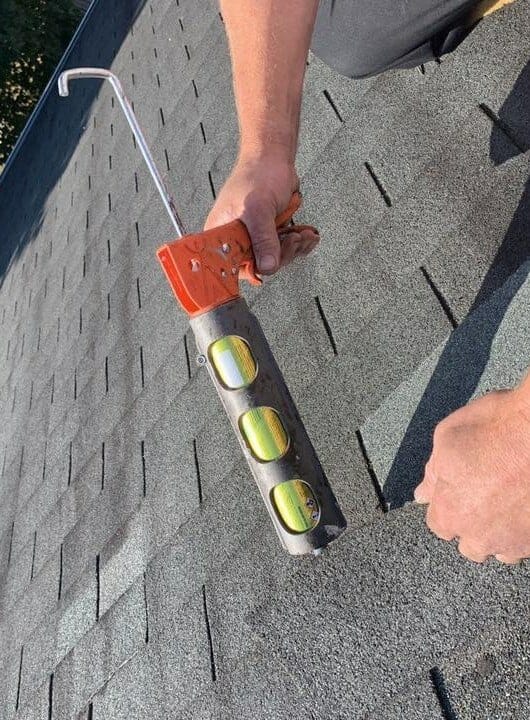 Roof maintenance is important
You can avoid many emergencies by having a roofing professional do a maintenance inspection on your roof from time to time. Our professionals can spot small repairs before they become a problem. We look for several key things when we come out. These include nail pops, shingles that are missing or loose, weak spots on the roof's surface, sealings around chimney flashings, and deteriorated pipe boots. If you're planning to sell a home, call us out before you list your home to do an inspection and maintenance. Let's take care of any small repairs before the appraiser turns them into bigger issues. And trust us, roofs are a big deal when it comes to selling your home.
Call us today!
We've been helping homeowners and business owners just like you throughout Anne Arundel County and surrounding areas. If you notice damage, no matter how small, let's not wait to have your roof inspected. Call us at 443-710-9133 to reach one of our roof repair experts! While preserving your existing roof is certainly the goal, certain conditions may require a new roof replacement. We are GAF Certified and an Owens Corning Preferred Contractor able to offer expert advice and affordable roofing options for our customers. Stick with the experts who have been doing this a long time!