Experienced Roofing Experts Serving Baltimore County, Maryland
At Chesco Remodeling LLC, we take pride in being your trusted roofing professionals with over three decades of experience in Anne Arundel County and its neighboring areas. As a veteran-owned company, we have garnered an impressive track record with more than 150 five-star ratings across platforms such as Google, Facebook, Next Door, and Home Advisor. In addition to these accolades, our satisfied customers have spread the word about our exceptional workmanship, earning us countless recommendations throughout Maryland. When you choose Chesco Remodeling LLC, you gain access to:
Affordable Packages
Outstanding Customer Service
Licensed and Insured Roofers in Maryland
A Better Business Bureau A+ Accredited Team
GAF-Certified Professionals
Our team at Chesco Remodeling LLC specializes in both residential and commercial roofing services in Anne Arundel County and the surrounding communities. For all your roofing needs, reach out to us at (443) 710-9133.
Roofing Services in Baltimore County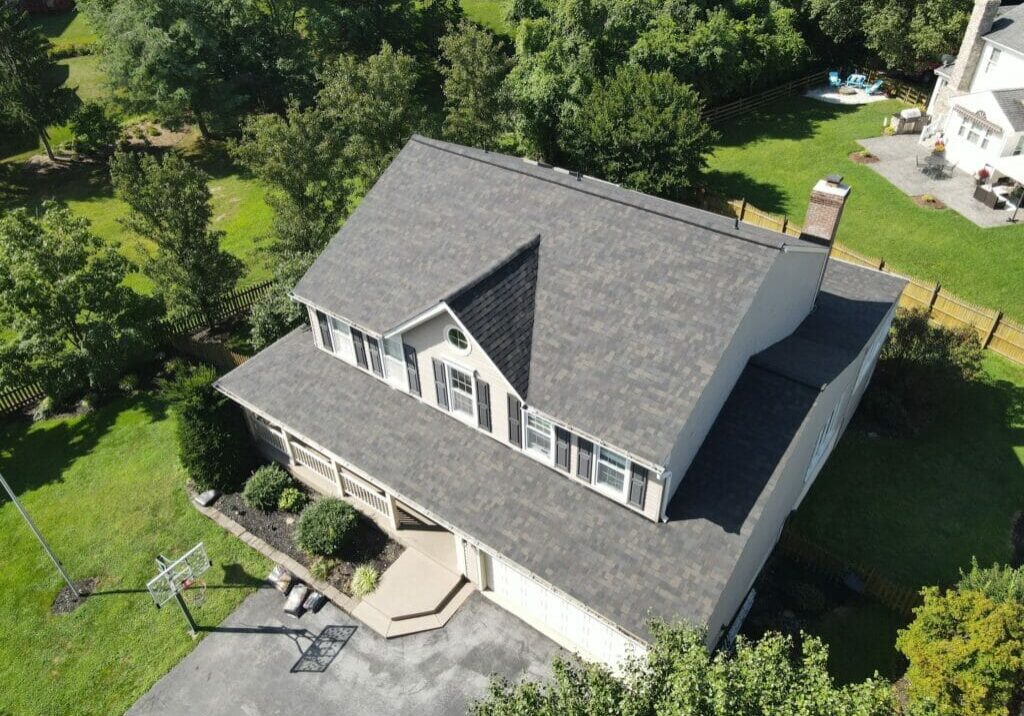 As a leading roofing company in Baltimore County, we understand the significance of your roof as a substantial investment. Your roof safeguards everything valuable beneath it, and issues can escalate rapidly if left unattended. With Chesco Remodeling LLC, you can trust the integrity of these vital structures to our experienced roofers. We offer competitive pricing, making our services even more appealing. Whether you require inspections, maintenance, or are looking to prevent costly future repairs, contact us to discover our comprehensive Maryland roofing services.
Residential Roofing Services
Our skilled professionals at Chesco Remodeling LLC provide a full spectrum of residential roofing services, including:
Roof Inspections
Maintenance and Repairs
Roof Installations for New Builds
Roof Renovation and Replacement Projects
We work exclusively with high-quality roofing systems and materials, ensuring meticulous attention to detail for a safe and durable roof that will last for decades.
Commercial Roofing Services
Safety is our utmost priority on all our commercial roofing projects in Maryland. Our team delivers top-quality workmanship efficiently and professionally, with the roofing company owner present on-site to ensure a smooth project execution. Chesco Remodeling LLC offers a wide range of commercial roofing services in Baltimore County, including:
Metal Roofing
Single-Ply Roofing Systems
TPO/EPDM
Flat Roofs
Modified Bitumen, and more
Storm Damage Roofing Repairs
Severe weather is a common cause of roofing damage in the region. Even with regular maintenance, unpredictable storms can compromise your roof's integrity. Based on our extensive experience, biannual roof inspections and post-weather event assessments are sufficient to address these risks. If your roof has suffered weather-related damage, rest assured that our team can handle all types of storm damage and roof repairs promptly.
Roof Replacements and New Construction
When it comes to new roof installations, it's crucial to ensure the work is done correctly with high-quality materials. As GAF Certified roofers, our contractors maintain the highest standards and craftsmanship. We continually invest in training to provide the best services to our customers, and we hold our materials to the same high expectations. With our experienced contractors and top-notch roofing materials, you can trust that your new roof will be built to last.
Roof Inspections and Maintenance
If you have concerns about your roof, consider a roof inspection, especially for aging roofs or before a change in seasons. Roof inspections allow you to identify potential issues before they become major problems. During an inspection, we'll assess structural integrity, mold growth, signs of leaks, damaged areas, and any other potential concerns. In addition to inspections, we offer maintenance services to extend your roof's lifespan.
Contact Chesco, Your Local Roofing Company Serving Baltimore County
Chesco Remodeling LLC is your go-to roofing company for all your needs in Baltimore County and beyond. Whether you require commercial or residential roofing repair or an affordable roof installation, our team is the premier choice in Maryland.
Reach out to Chesco Remodeling LLC today at (443) 710-9133 and discover how our top-notch roofing company can protect your roof in Baltimore County, Maryland.